Come step back in time with us.
Drive-In Diner Trays - Neon Clocks - Neon Signs Tin Signs - Hood Ornament Photo

s. Fun stuff !!!
Welcome To
Back In The 50s.com
For your classic car, garage, den, office or man cave, we've got it all at great prices.
Come step back in time with us.
Picture a great car hop diner tray like this on your classic!
Ro & Vin Are Your Time Traveling Hosts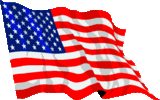 All Of Our Products
Are Proudly Made
In The U.S.A.
Buy Neon Clocks and Signs, Car Hop Trays, Metal Signs & More
ALL Orders Ship FREE!!!
To The Lower 48 States
Become A Neon Clock & Sign Dealer. Contact Me For Info
FREE Shipping On All Of Our Great Products!
Neon Ships To Lower 48 States ONLY
Use the dropdowns to see all products.
Lowest Prices On The Web
For Neon Clocks
Made In The USA
Join our email list for a chance to win a FREE gift from us to you.